From horticulture to agriculture to picturesque views, Tasmania undoubtedly proves its reputation as one of the most remarkable places in Australia and across the globe to visit.
Besides the wealth of farmlands and agricultural produce, Tasmania is home to a myriad of naturally beautiful destinations such as the Freycinet Peninsula, Cradle Mountain, Cataract Gorge or any of the 19 magnificent national parks.
Number 5: Steam Train Journey from Strahan to Queenstown
Commonly referred to as Tasmania's 'West Coast Wilderness Railway', this historic 35km track is boarded from Strahan's Regatta Point station and makes it way to Queenstown station.
Passengers are entitled to an all exclusive view of the stunning west coast scenery, and an insight into the fascinating stories and hardships associated with the construction of the railway itself.
This is an experience detailing the rich, historical undertones that serve to accentuate the individuality of Tasmania. The journey is intermittent with stops at several stations where passengers can enjoy a rainforest walk, observing the train being turned on a manual turntable, gold panning or tastings of wild honey.
Number 4: Cradle Mountain and Dove Lake
Tasmania is absolutely riddled with picturesque National Parks, however, Lake St. Clair National Park is one of the more popular sites as it is home to Cradle Mountain and Dove Lake.
As part of the Tasmanian World Heritage Wilderness Area, the landscape surrounding this area is incredibly diverse and includes grassland, rainforest and ancient plants including the long-lived King Billy Pine and the deciduous Beech. The vegetation at Cradle Mountain is considered unusual and unique.
It is the perfect location to expand your knowledge on the vast and varied flora and fauna residing within Tassie. Dove Lake lives at the foot of Cradle Mountain and is encircled by a six-kilometre track that is renowned for being one of Tasmania's best treks. From this track, visitors can view a vast patch of Tasmania's notorious horizontal scrub and the occasional echidna or platypus.

Number 3: Salamanca Markets and Historic Sights of Hobart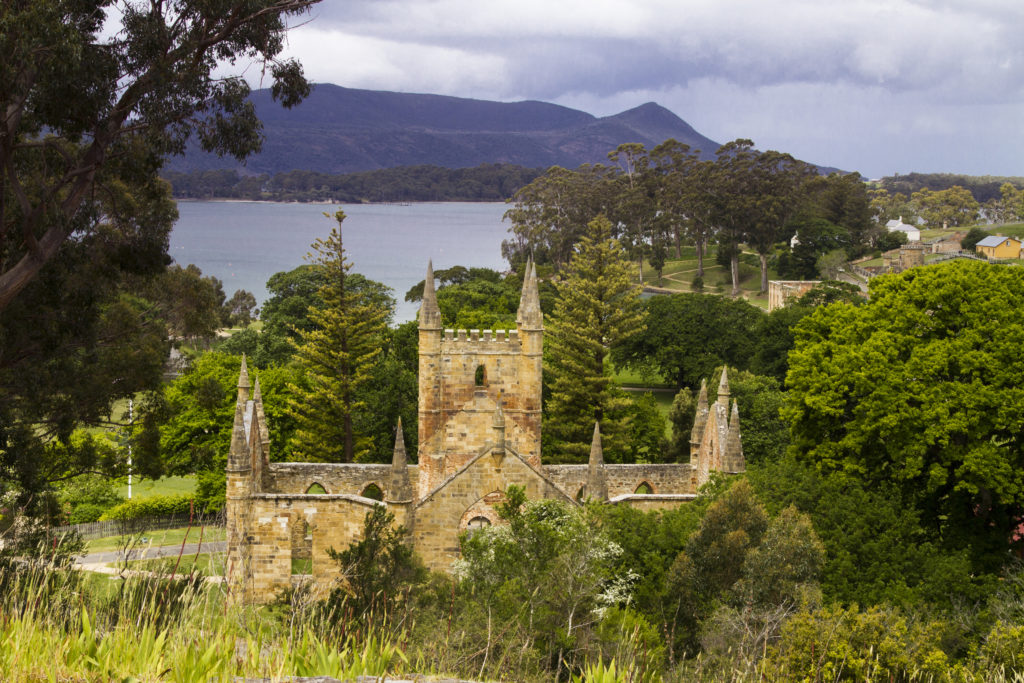 The Salamanca Market resides alongside Hobart's picturesque waterfront and lends itself to a day spent peacefully strolling. It takes place every Saturday of the year from 8:30am to 3pm, and attracts thousands of tourists and locals alike! Here you will meet the hard-working families and individuals who create, make or grow what they sell. Alongside the 300+ stallholders, comprised of makers of hand-made Tasmanian pieces from jewellery to woodwork, there are also delicious fresh fruit and organic vegetables to indulge in.
The markets were first held in 1972 and have since grown momentously. From a small group of informal traders to a beloved institution, you will be able to witness firsthand the results of alternative and traditional mixed farming practices within Tasmania.
Number 2: Artisan Producers (cheese, chocolate, ciders and oysters)
Have you ever eaten something and thought, 'wow, I'd love to know exactly where this comes from?'! Well, fortunately enough, in Tasmania you are able to personally meet the maker or grower of most products!  Tasmania's rich and expansive green pastures produce some of the nation's finest dairy products, particularly award-winning cheeses – blues and bries, cheddars and camemberts. Tassie is equipped with many culinary surprises and to gain an even deeper insight to their sustainable farming, you can bunk at one of their farm stays, meet the growers and gain some first hand farm experience!
Located just 45 minutes drive out of Hobart, Grandvewe Cheeses, located at Birchs Bay, is Australia's only certified
organic sheep dairy producing hand crafted cheeses, yoghurt and gelato.  You can taste up to 15 different cheeses and enjoy a glass of bubbles all while observing the profound process of cheese making and maturing – sounds like the ideal situation! Just south of Hobart lies Huon Valley and D'Entrecasteaux Channel: one of the most southerly fruit growing areas in the world (mainly apples and cherries). You have the opportunity to meet with an owner-operator of one of the largest orchards, and inspect the packing house from which fruit is delivered to the mainland and overseas.
This experience truly evidences the richness of the land and the demand for Tasmanian produce.
Number 1: Visits to Leading Family Run Farming and Horticultural Enterprises
With more than a quarter of the land devoted to agriculture, Tasmania has definitely solidified its place as the envy of the farming and horticultural world. Commendable farming enterprises and areas of outstanding natural beauty go hand in hand in Tassie. The self-made farmers are producers, craftsmen and storytellers all in one, and they are always willing to provide their guests with a paddock to plate experience! Their diversified products range from wool to vegetable exports to innovative cropping options such as poppies and pyrethrum.
Located in East Tamar Valley is a prominent Angus Stud currently run by the fourth and fifth generations of the same family. Since 1876, the landfall herd now consists of over 1,500 registered females running over three properties in the valley. You can inspect the livestock and the management, all the while admiring the stunning scenery of the area.  You also don't want to miss out on visiting a large-scale Angus breeding and beef operation, which also has a great portion of arable land used in commercial potato production.
If you'd like to spectate more of Tassie horticulture, visit the amazing Royal Tasmanian Botanical Gardens established in 1818. It is only a short ride from the city, and it truly showcases the admirable horticultural industry within Tassie.
Want to explore the beautiful Tasmania with us in 2020? Check out our Highlights of Tasmania Tour departing October. Please note the highlights mentioned above were for our 2019 tour and some tour highlights may have changed for the 2020 tour.