The Northern Territory's Top End is unlike anywhere else in Australia. It's vast distances, extreme landscapes and colourful characters give the "Top End" of the country a completely unique feel. 
The territory is huge, roughly the size of France, Spain and Italy combined – so there's plenty to explore! Quadrant's Top End Cattle & Cropping Tour will give unprecedented access to many of the NT's remote areas and stations, allowing guests to live and breathe life in the Top End.
Unique Camp-Out Experiences
One completely unique aspect to this tour is the volume of "camp-outs" offered allowing guests to stay on different stations. This gives us ample time for gaining knowledge from cattle station owners and staff, as well as getting an appreciation of what it's like to live in such a remote environment – on stations larger than most people can begin to comprehend.
Quadrant's Emily Brett says this area is vastly different from southern Australia in terms of scale and management and that "tour participants will take away an appreciation of this difference and why the northern cattle and cropping industries are so important for our country."
Tropical Winter Climate
Aside from its characters, wide open spaces, rich wetlands and world-famous national parks, the Top End has a tropical climate that allows for an outdoor lifestyle, which locals and visitors are happy to make the most of. When southern Australia is freezing through winter, the dry season (from April to September) in the Territory brings long sunny days and cool nights.
Quadrant's Emily Brett lived on a cattle station in the NT for over a decade and says that if you're the sort of person that likes to immerse yourself in the destination when you travel, then this is the tour for you. The "camp-outs" on offer and the insights into the "unique northern station way of life" will do exactly that.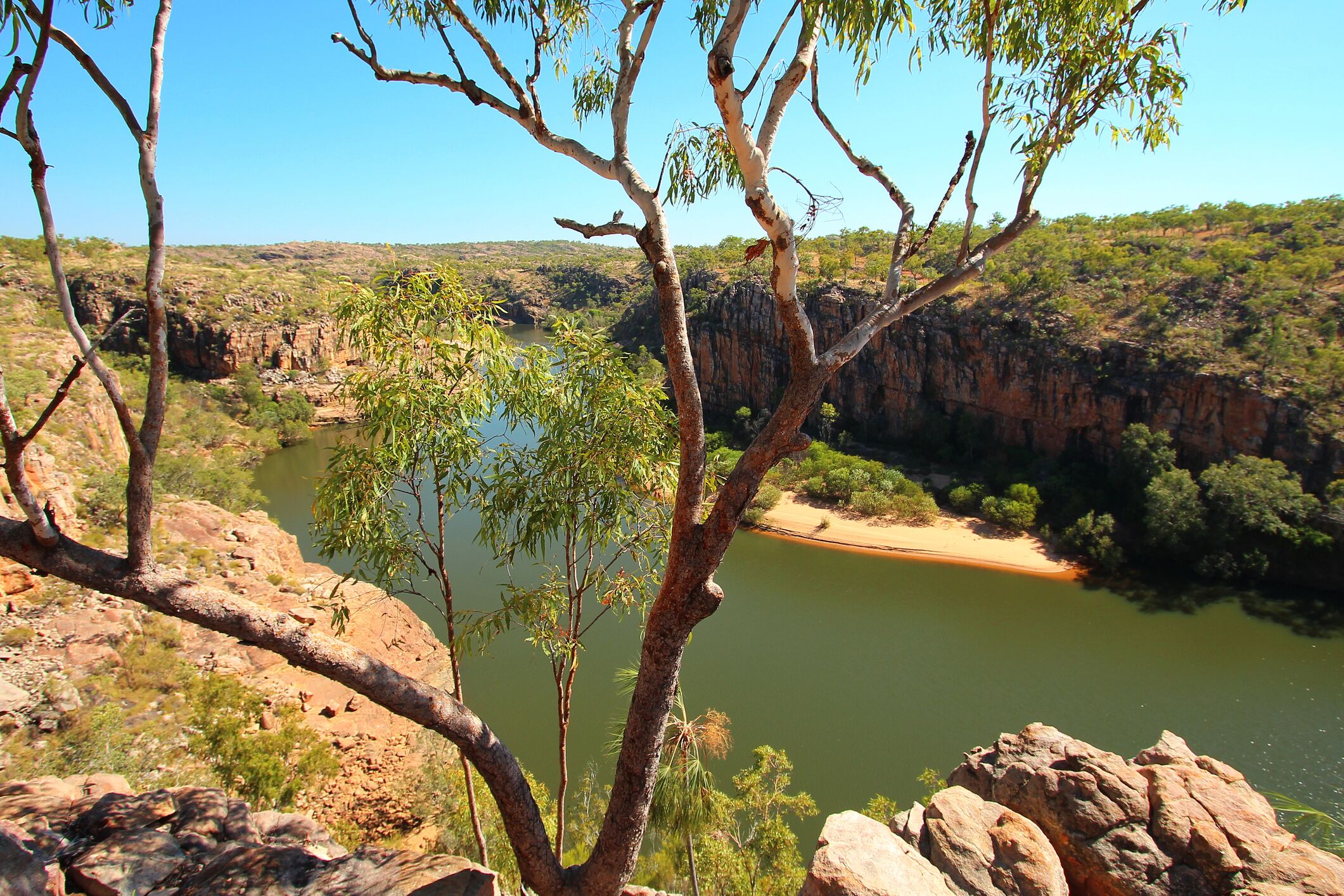 Kakadu & Katherine Gorge
Station visits aside, guests will have many opportunities to experience and marvel at Australia's ancient landscapes, with stops at the World Heritage sites of Kakadu and Katherine Gorge.
Covering almost 20,000 square metres, Kakadu is Australia's largest National Park. It's home to some of the country's best indigenous rock art and the tour encompasses visits to two of the best viewing areas at Ubirr and Nourlangie. It is also home to some indigenous artworks dating back 20,000 years.
The journey also encompasses an area of Western Australia in East Kimberley, with a two night stop at Kununurra to explore this fascinating area.
Lake Argyle
Lake Argyle, at more than 18 times the size of Sydney Harbour, is the second largest man-made lake in the country. Set within the beauty of the East Kimberley's landscape and with over 70 islands dotted throughout the lake, a visit here is a truly memorable experience.
The reservoir is part of the Ord river irrigation scheme, so guests will also have a chance to gain an insight and understanding of this incredible feat of engineering.
This is just a snapshot of what is a diverse and superbly crafted itinerary. It's a fantastic tour for those looking for a truly unique tour of the Top End of Australia. Departing in September 2020. 
If you would like to join the tour, please contact
Quadrant Australia
Phone: 1300 301 128 or +61 2 6651 1555
https://www.quadrantaustralia.com/top-end-cattle-cropping-tour/